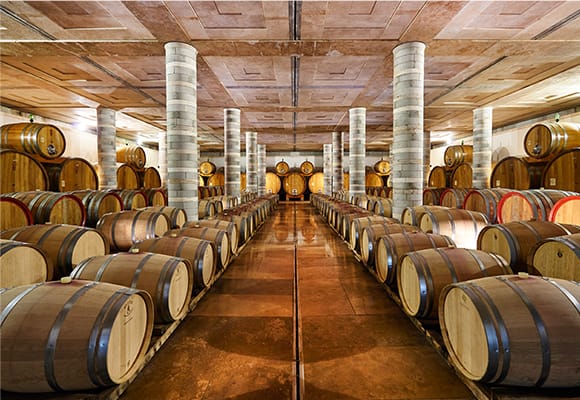 Conoscere il mondo del vino
Wine Tours Cortona offers guided tours for groups of 2 to 8 people, inclusive of wine tasting and lunch, that will be part of itineraries through the surroundings of Cortona, the rolling hills of Chianti Classico, the vineyards of the Brunello di Montalcino, the wineries of Montepulciano and Umbria's verdant countryside and its Sagrantino di Montefalco.
Our guided tours with driver and guide will take you to the most beautiful areas in Tuscany and Umbria, where you will find the best wine producers. If you choose our wine tours for couples or groups, you will be taken on a visit to farms and estates producing world-famous wines, while comfortably seated on an air-conditioned mini-van. Then, through the vineyards and the cellars, you will be able to find out about the entire wine-making process, from harvest to bottling, asking questions directly to the owners of the wineries.
Between one tasting session and another, we will drive along lovely roads lined with sunflowers and vineyards, in the green heart of the Tuscan countryside, with stunning views on the horizon, to visit the historic centers of lovely wine-making towns such as Cortona, Montepulciano, Montalcino, Pienza and many others. A lunch in a typical restaurant or directly in the wine-estate will give you a chance to savour the real taste of traditional Tuscan food. No matter how big a wine-connoisseur you are, our wine tours will offer you unforgettable moments.
We also organize guided tours with personal wine guide upon request of the customer. Our top-quality service is able to meet any specific needs and requirements. Read our tour information pages or contact us for custom-made offers.